With the NBA season upon us, check out this ranking of the top 10 players this season. These guys will be the top MVP candidates, All Star vote getters and All-NBA award winners.
10. John Wall
John Wall is coming off of starting for the East in the All-Star game, deservedly so. Wall has become an elite point guard in the NBA by improving each year he's been in the NBA but specifically improving his assist total by averaging 10+ per game for the Wiz
9. Carmelo Anthony
Melo had a nightmare year last season, and he was out for the year by mid-season to deal with his multiple injuries. After an intense rehab program he underwent this summer, eight months off and plenty of added motivation, Carmelo is set to return to the elite form he displayed in the 2013 season and his statistically better season in 2014. He is a top three scorer in the league and combined with his size, he's an unstoppable scorer.
8. Chris Paul
Chris Paul is the ideal NBA point guard. Possesses great quickness, smarts, shooting ability and elite passing. He's also one of the toughest players in the NBA and probably the best leader in the NBA. The only knock on his game is that he has never been to the third round of the playoffs? That will have no affect on his play this season.
7. Russell Westbrook
Westbrook was a top MVP candidate last year, and is one of the most unique players in the league. He's tough as nails and can do it all score, rebound and pass. There's no doubt that he's a top 10 player after leading the league in scoring
6. Blake Griffin
Blake Griffin was the top pick in 2009, and was always expected to be a great player and he has become a better player every year in this league. He is harder to guard than ever before with his great ball handling skills and great shooting ability. He is definitely much more than a highlight dunker. His biggest weakness, free throw shooting is nearly a non issue now which will bring his scoring way up. He can average a double double this year which is formidable to say the least.
5. James Harden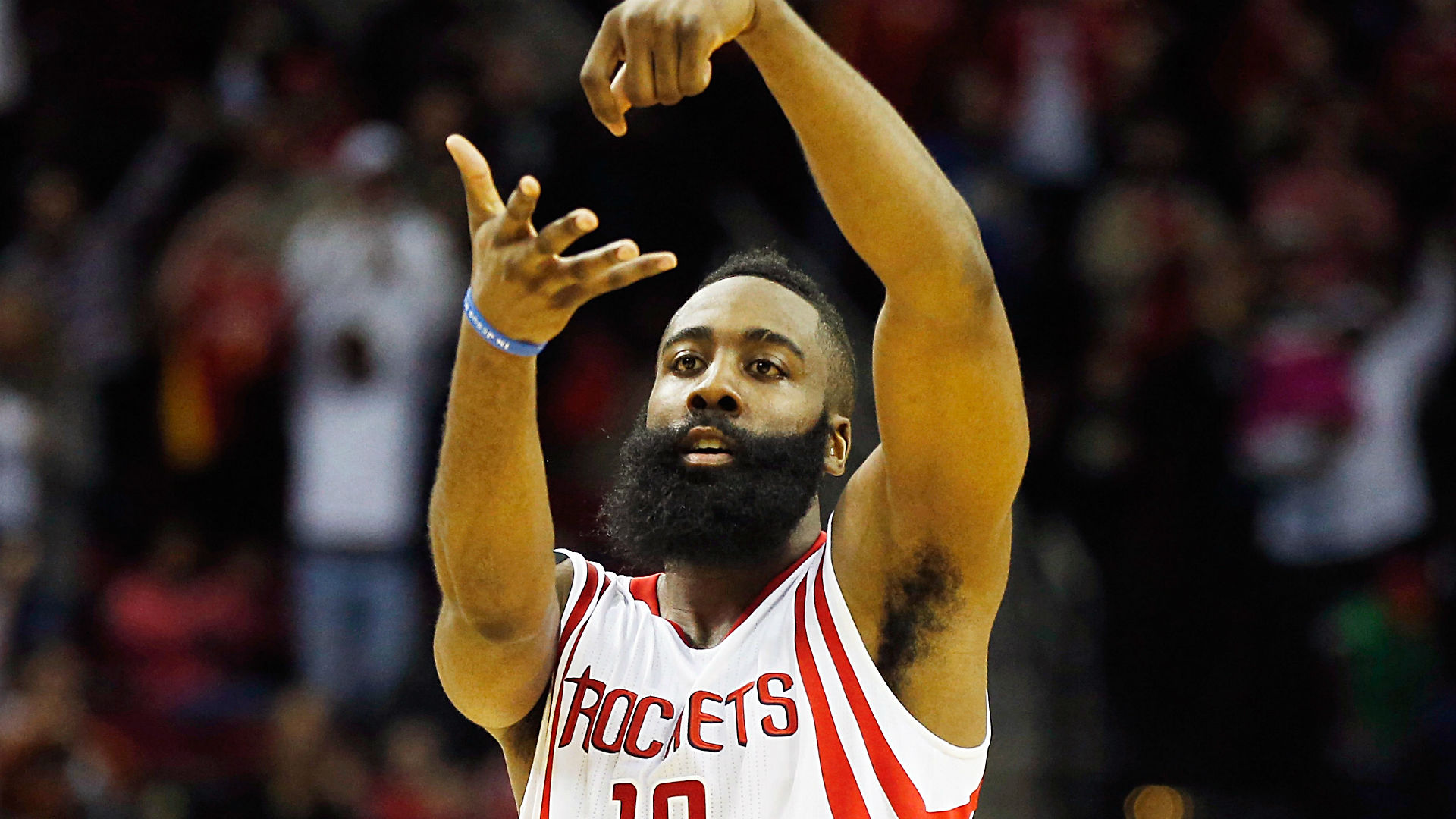 James Harden was the MVP runner up last year and had a remarkable season last year. He is arguably the best shooting guard in the league and his ball handling ability is deadly for defenders combined with his step back jump shot. Harden has impressively become an elite player after becoming the face of the Houston Rockets.
4. Kevin Durant
KD, much like Melo missed most of last year, and ohh how everyone seems to have forgotten about the 2014 MVP and multiple time scoring champ. If Durant comes back healthy this year, he should flourish once more with his unique scoring ability.
3. Stephen Curry
Steph had an incedible 2015 season didn't he? It seemed like everything went his way. But the 2015 MVP and NBA champ earned everything on the court and can ball! He's much more than probably the best shooter the NBA has witnessed, he's an elite ball handler that can play championship level defense and he's nearly unguardable. Steph should play with a chip on his shoulder to back up all of his accomplishments
2. Anthony Davis
AD may be only 22-years-old, but he has grown into an elite player in this league that gets it done every night. A walking double double that has added the three point shot to his game will be a monster this year! He is a complete game changer for the Pelicans and a great defender
1. LeBron James
To no one's surprise, King James still reigns supreme as the league's top player. If anything, his 2015 NBA Finals loss helps to prove that point after his historic performance that many felt was worthy of the Finals MVP despite the loss. LeBron James proved what he can do all by himself although he does not prefer to have to do that. There is nothing on the court that he can not do. He is an ironman, hardly missing games to injury and is a great defender and probably the smartest player in the league.